Reservations
Accepted by email or phone.
Email:
Phone: (605) 717-5555
Cell: (605) 210-0010

Confirmation of reservation(s)
Confirmation of your reservation will be emailed, faxed, or mailed upon receipt of your deposit and signed rental agreement. Please review the confirmation to ensure accuracy of dates, mailing address, number of adults and/or children and accommodations. Please report any errors to us immediately.

Payment options
We accept Visa, MasterCard, Discover, American Express and Personal Checks (if received more than 30 days prior to arrival).
Damage Deposit
A $1500 damage deposit and half of the total balance is due upon booking, with the remaining balance due by June 1. If reservations are made after June 1, full payment will be due upon booking. Your full damage deposit is refundable at the end of your stay, provided that you were not in violation of the rental agreement. If malicious or intentional Guest damage occurs, the Guest will reimburse the Agent and/or owner for full replacement costs including attorney fees.

Cancellation policy
No monetary refunds are given once payment has been received, with the exception of the damage deposit. Black Hills Getaways does not provide any insurance coverage. We recommend our customers look into travel insurance and familiarize themselves with their coverage€™s options.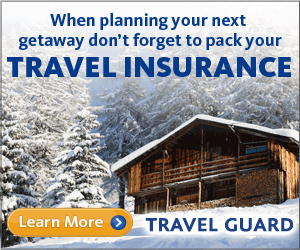 Check-in / Check-out
Check-in time is: 12:00 noon Check-out time: 12:00 noon. These times are critical to allow proper cleaning and preparation for the next guest to arrive. Guests that do not vacate the property by 12:00 noon without the consent of the Agent are subject to a fee equal to one (1) rental day. Under special circumstances early check-in and check-out can be arranged for an additional fee.

Amenities
Linens and towels are provided in each property. Kitchens are also supplied with dishes, pots, and pans for everyday cooking based on occupancy set forth in the property description. An initial supply of bath soap, toilet tissue, paper towels and trash bags are included when you arrive, but they will not be replenished during your stay. Please see the listing details for your specific property regarding additional amenities such as internet, phone, grill, hot tubs, etc.

Cleaning
We ask that you respect the property and treat it as if it were your own home. The homeowner's expect to return to the same clean condition they left their home.

Special requests
If you have a special request, please let us know in advance and we will do our best to meet your needs.

Smoking policy
Smoking is NOT permitted in any of our homes. If you do smoke outside, we ask that you do so away from windows and dispose of all cigarettes appropriately. Please be aware of Fire Danger codes - you are ultimately responsible for any forest fire that you start. Non-compliance with this policy can result in the loss of your damage deposit and additional fees for professionally cleaning the home. This policy is strictly enforced.

Four-legged friend policy
The majority homes do NOT allow PETS. If this policy is violated renters will be responsible for fees associated with having the home professionally cleaned. This is out of respect to people who have severe pet allergies. Please check specific property listings to understand which properties will allow pets. If a home allows a pet, an additional pet deposit and waiver will need to be completed prior to arrival.

Hot Tubs
We do not have control over the mechanical performance of private hot tubs. There will be no refunds for inoperable hot tubs. Black Hills Getaways is not responsible for any negligence or accidents in the use of the hot tub. The renter and guests assume all responsibilities for self and guests in the care around any hot tub. Children are not allowed in hot tubs. Persons with heart trouble, medical issues and pregnant women should avoid use. No alcohol in hot tubs. Extreme care and caution must be taken. Use at your own risk!

Disclaimer
Guests agree to defend, indemnify and save free and harmless the individual homeowners and Black Hills Getaways and its employees, for any liabilities and any loss or damage whatsoever arising from, related to, or in any way connected with the rental of the premises, including but not limited to, any claim or liability of personal injury or damage of loss of property which is incurred or sustained by the renter or other guests at the property. Black Hills Getaways will not be held liable for damages, losses, delay or expense caused by weather or other circumstances beyond our control. Black Hills Getaways has the right to change accommodations without notice due to maintenance emergencies or sale of home. An attempt will be made to provide accommodations or upgrade at no additional charge. Rates are subject to change without notice, and are subject to availability.